iFactors is a new media technology and web design-development company that operates globally. Within the new media development field, iFactors aims to help you to grow your business by utilizing new media technologies, products and services. Our intention is to provide fully interactive and cost effective new media solutions utilizing the modern technologies, to ensure our clients receive the best RoI (Return of investment).
Along with programmers, technical consultants and graphic designers we also make use of skills and expertise of business consultants. This allows us to understand our client needs better, and to work towards long lasting business relationships and trust that surpass their expectations.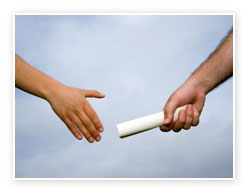 iFactors takes pride in its highly skilled Software Architects, Software Engineers and Developers. Our assemblage also features Visualizers, Web Graphic Designers, Network Engineers, Quality Analysts, Data Analysts, Documentation Specialists, SEO experts, Managers and other support staff. We combine all these skills to provide our clients an excellent team to work with. In short, our team has exposed to every possible software service and platform knowledge.
The common thread that binds people at iFactors is the passion towards excellence. We are not satisfied with a smile, but we believe in enlightening them - and 99% of time, we make it happen.
The average retention rate in iFactors is been an astounding 85%. This ensures that highly experienced & qualified technical and software professionals work with you over a long time by adding value to the business.
Incorporating this pool of highly proficient website designers, search engine optimization consultants, and highly experienced web service/system developers helps ensure all projects undertaken exceeds your expectatio, and more importantly guarantees your RoI.